MINI- press conference with giant pop-up card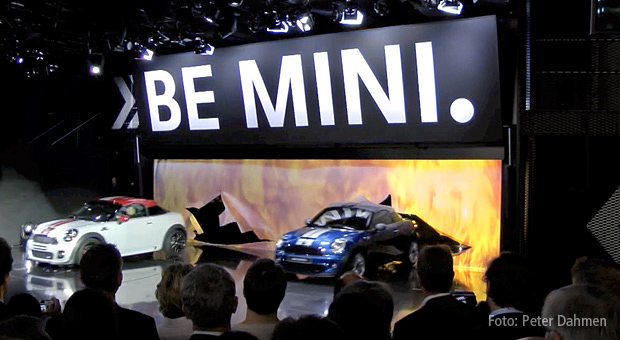 On 13th September 2011 one of the biggest pop-up cards which have ever been created, has been presented at the International Motor Show (IAA) in Frankfurt/Main, Germany. It served as a background for the presentation of the newest cars by the brand MINI.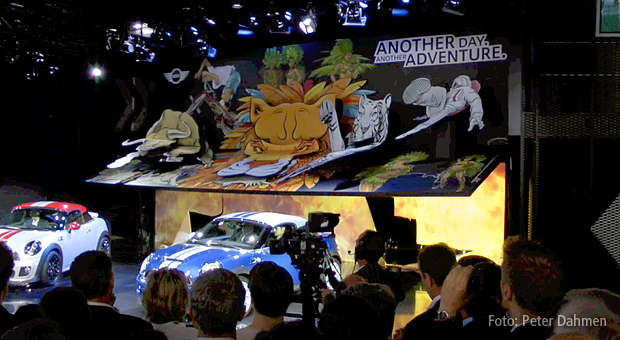 Dimansions: 10,50 x 5,18 m
Weight: approx. 2.250 kg
Time required from concept to realization: about 3 months
Duration of Exhibition: about 3 hours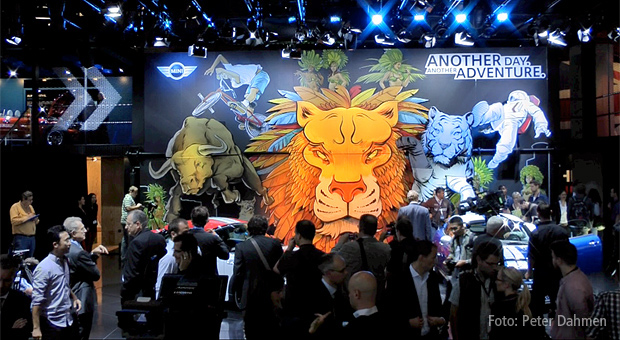 Idea, concept & design: Expolab GmbH, München
Pop-Up design and model making: Peter Dahmen, Dortmund
Illustrations: Julian Rentzsch, Hamburg
Realisation: Saurus, Bauten für Film und Messe GmbH, München
I am very happy, that I could develop the pop-up technique for this amazing project. Unfortunately, the original construction is no longer visible. The huge pop-up construction was disassembled on the same day after the press conference.
In this video you can see the pop-up in action: